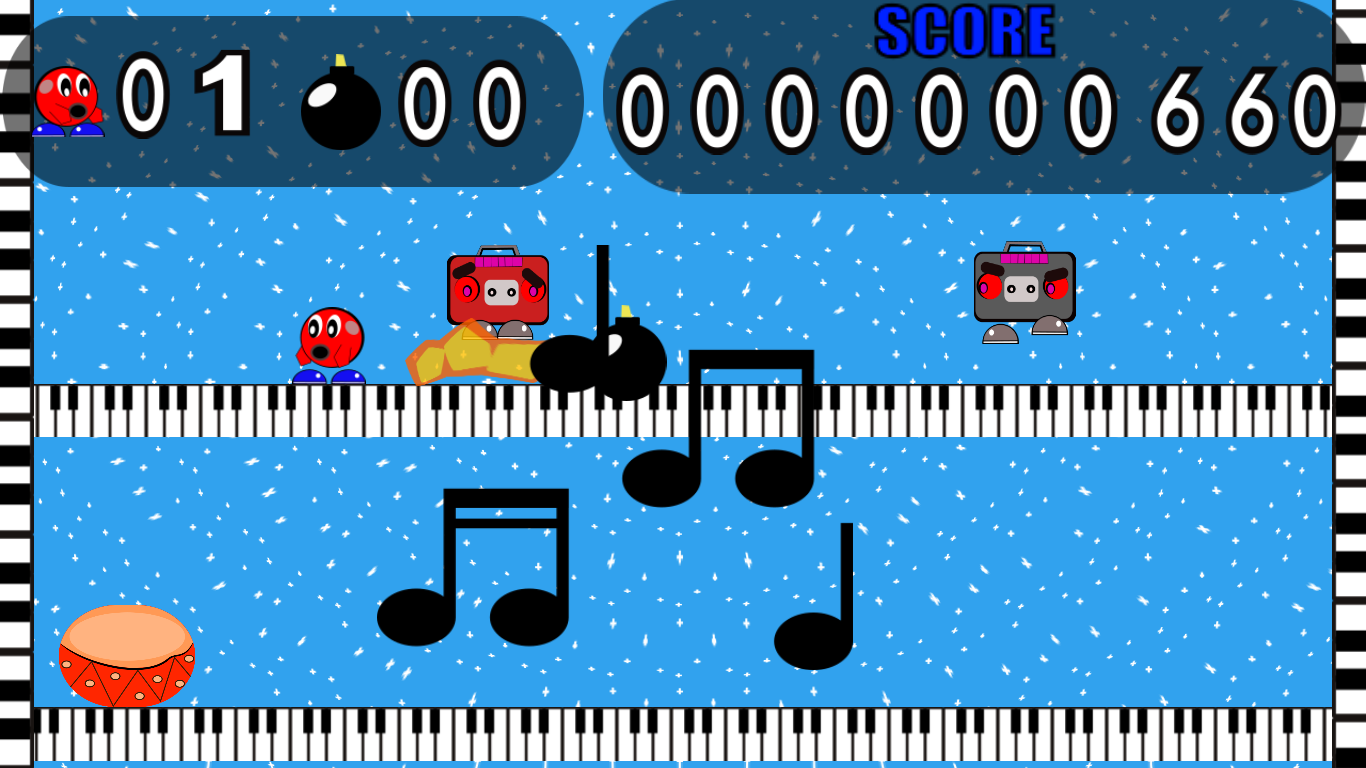 Bombs La Bombs Desktop
A downloadable Awesome for Windows
GAME-PLAY
Welcome to the arcade world of Bombs La Bombs. In this arcade style game
you will walk,run,jump,shoot and collect different power-ups to defeat the
evil baddies. Bombs will work on certain enemies and shooting
will work on certain enemies so figure out which is which.


Each power-up that you collect will give you a different
effect. Ex: collect the 1-up will give you a free life, collect the
swordy power-up and you will be able to fire double swords and etc....
Can you survive???



---------------------------------------------------------------------
Main Menu Controls
---------------------------------------------------------------------
Keyboard Controls
Press Space bar or Left mouse click to start game


Gamepad Controls
Press A button to start game


Left mouse click or Press B button on the Johnson 80 Games Logo
to go to more games


Left mouse click or Press Y button on the Facebook Logo
to go to Johnson 80 Games Studio page


----------------------------------------------------------------------
In-Game Controls
----------------------------------------------------------------------
Keyboard Controls
Arrow keys for Movement
Down Arrow key to activate fall thru
Press C Key to jump
Press X key to shoot
Press Z key to drop bombs



Gamepad Controls
D-Pad for Movement
Press Down on D-pad to activate fall thru
Press A Button to jump
Press B button to shoot
Press Y button to drop bombs


FULL SCREEN MODE
Press the F Key
Press the Right Analog Stick on Gamepad



GAME OVER SCREEN
Press Tab key on keyboard to go back to Main Menu
Press Back button on gamepad to go back to Main Menu
Download
Click download now to get access to the following files:
Bombs La Bombs Demo.exe
43 MB